Today's Hot Topic is Dating:
Every woman has experienced the anticipation, and sometimes anxiety of preparing for a date. So I have enlisted the expertise of the women of the Reigndeer Games! A fun, flirty, sexy group of young women that is known for their insights on dating and relationships.
Views from Vixen-
1. In Fashion, be prepared! There is nothing worse than having an outfit in mind only to find that an hour before your date you're missing a key component. ex. belt, strapless bra etc. Also, ladies don't overdo it always leave something to the imagination. Short or tight but not both! Cleavage or booty pick one!
2. Be on time. Not to appear anxious or thirsty but to set the tone for future engagements. He will know you are punctual, and expect the same from him!
3. Smell Good on EVERY level
4. Identify yourself as a talker of listener. If you are more of a talker channel your best listening skills for this occasion. You can't get to know someone if you are constantly talking about yourself. Keep the conversation flowing throughout the date in a nice exchange of info.
5. Bring your wallet! You don't want to assume he plans on paying for everything. For many of us (me) this is a deal breaker! If a man invites you out he should pick up the check. But if the bill comes and he starts pulling up his calculator app be prepared to pay your portion. NEVER let him see you sweat…
Prepping from Prancer-
Whether you've been dating for a while or this is your first date always have protection! being prepared for anything is something that I pride myself on. In addition to that always have a back up date in case your first option is boring or just a jerk. You may even want to have a spare pair of panties on deck just in case….like I said before always be ready for anything 😉
Dotting all I's from Dancer-
1. A fresh hairdo is a must! Can't have that dirty, burned flat iron smell!
2. Prepare to drive! I never want to get picked up on the first date. If the date is wack I may need to get the hell outta dodge.
3. Prepare to pay…gentleman just aren't gentleman anymore
4. SS&S- Sh#t, Shower, and Shave! In that damn order (Momma De Voice).  This is self explanatory
Cues from Cupid
1. Prepare Good music to listen to.  If you're riding together you can set the mood and tone for the evening.
2. Have a good snack prior to going out. A lady should never pig out at dinner, by eating prior to the date you can get away with an appetizer or light meal.
3. Care package (Baby wipes, breath strips, deodorant and flats)
4. Bring your own money, secure your Id
Safety Tips: Always be on alert! pepper spray/mace are simple and easy to carry, Plus they wont get taking at the door if you decide to got to a club.  Don't drink more than your limit, and never let your guard down! Let friends know where you are going.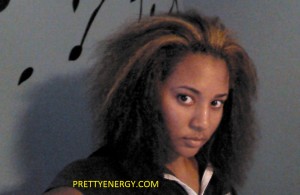 Follow the creator of the ReignDeer games on Twitter @CNajaah
You Might Also Like: