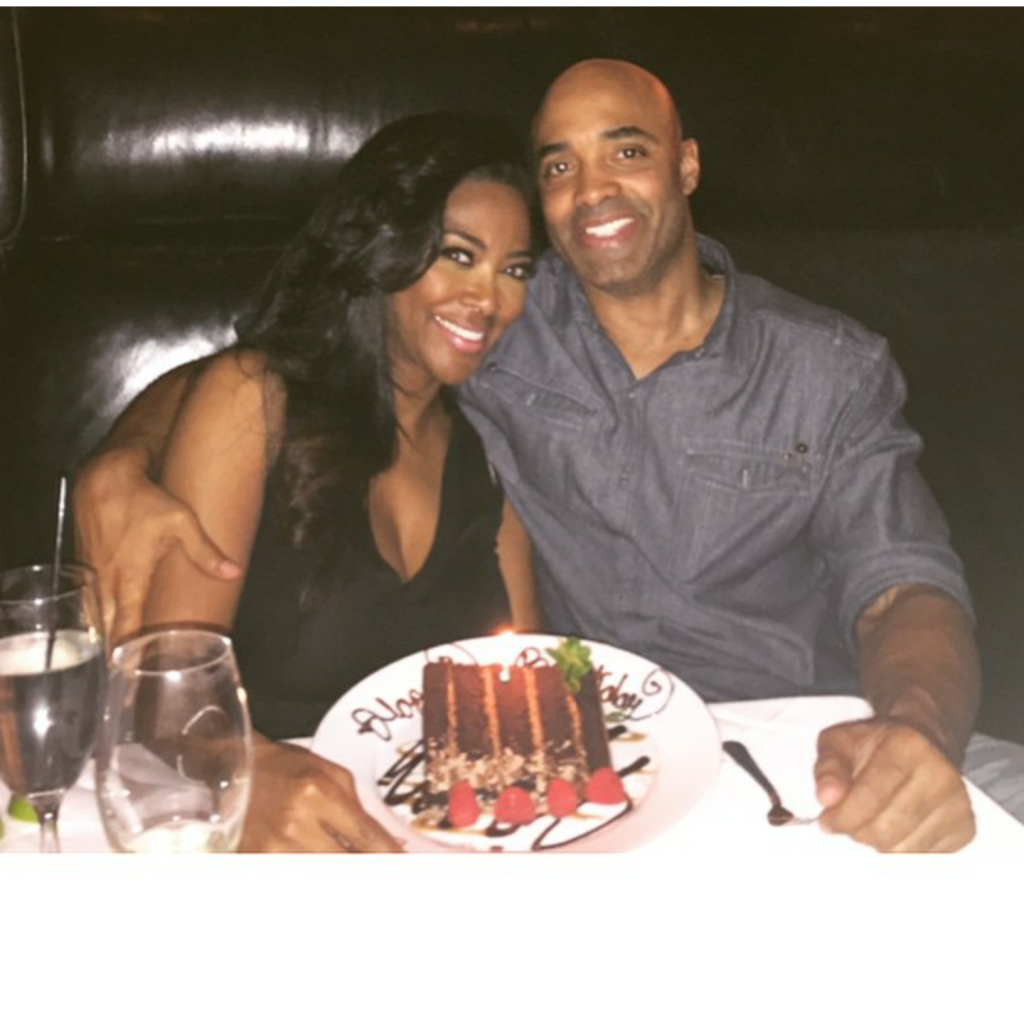 What would you do if you found out that your longtime boyfriend, who you deemed to be the man of your dreams was married!?
Sadly, this happens to many women everyday.Kenya Moore is a recent victim of this disrespectful trend. Yes, news of her current boyfriend James's "married" facebook status has surfaced. This really sucks for Kenya because she seemed to be genuinely happy in her relationship. She ended all speculations when she posted this statement via Instagram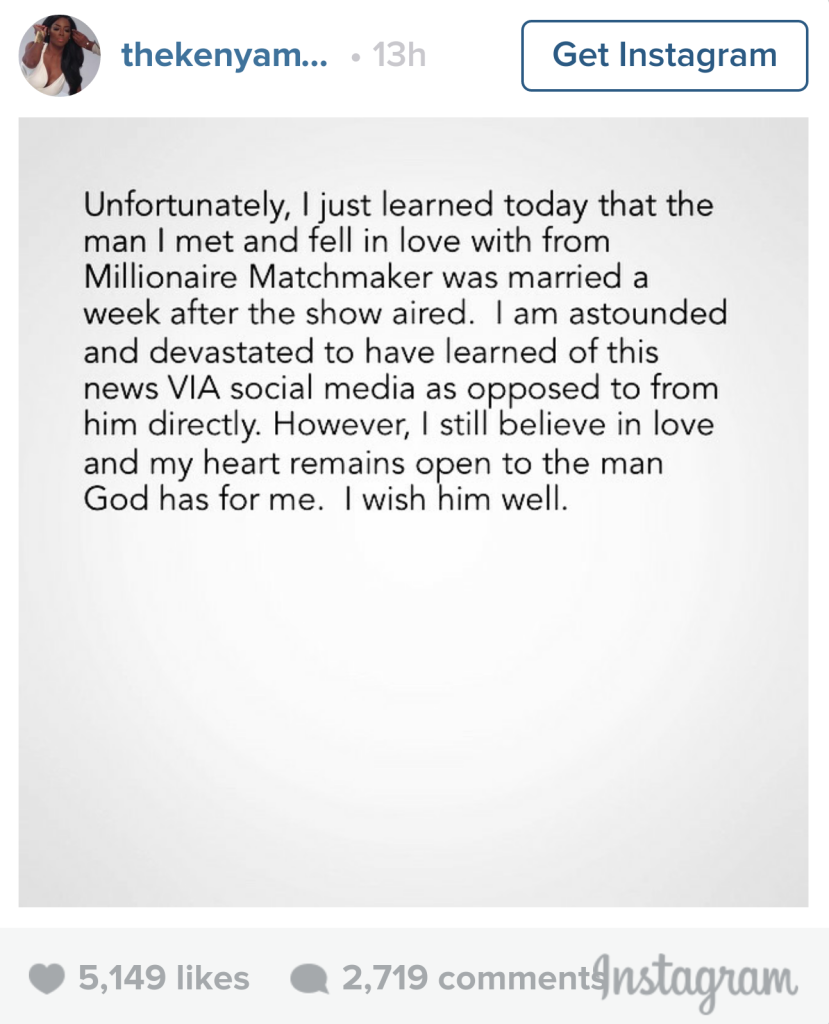 Does this mean that he was already engaged during the taping of the show? And of course this brings us right back to the age old question "WHY DO MEN CHEAT!?"….(we'll talk about that later.)
For now let's ponder on how Kenya could have missed her boyfriend's public facebook status! Hmmmmmm……
I am a big fan of checking all social profiles while dating/and in a relationship. My motto is the innocent have nothing to hide lol. With that being said…ladies just remember that there is a thin line between "checking up" on someone and being a stalker.
What do you think??
Instagram:KenyaMoore
You Might Also Like: